1916-21 SILENT FILM DISTIBUTING COs LETTERS TO BLANCHARD THEATRE, MASS. 200+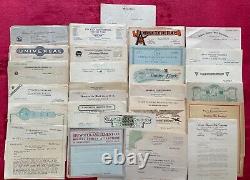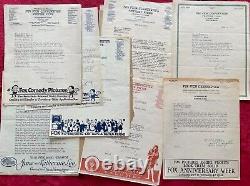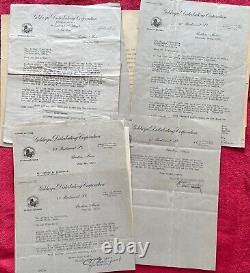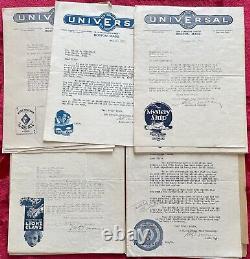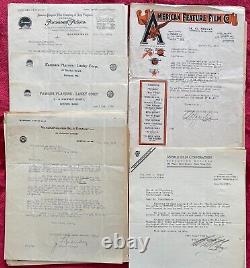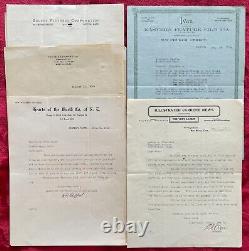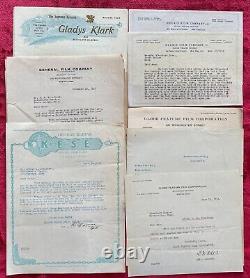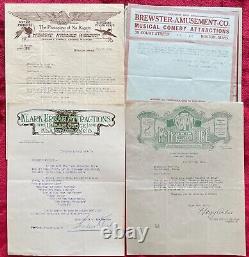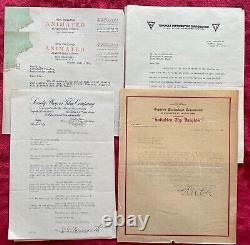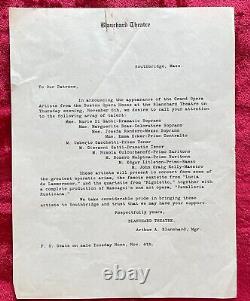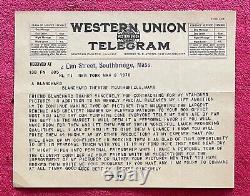 We are offering over 200 pieces of correspondence between film distributing companies (most based in New York and Boston) and the Blanchard Theatre, Southbridge, Massachusetts dating from 1916 to 1921, with most from 1917 & 1918, a few from 1916, and one from 1921. Some are carbon copies that Mr.
Blanchard had kept for his files of letters he had sent to the film companies; all others are from the film companies to him on their letterhead. List is as follows: Fox Film Corp. 38 letters and 1 telegram from William Fox; Goldwyn Distributing Corp. 18 letters; American Feature Film Co. 7 letters; Famous Players-Lasky Corp.
10 letters; Hearts of the World Co. 7 letters; Eastern Feature Film Co. 9 letters; General Film Corp.
11 letters; Globe Feature Film - 6 letters; and Gladys Klark and Associate Players - 6 letters. For the following, we have only 1 or 2 letters of each: Select Pictures Corp. New England Animated Advertising Corp.
Kleine, Edison, Selic, Essanay; Klark Urban Attractions; Supreme Photoplays Corp. Star Motion Pictures; Triangle Distributing Corp. The Photoplays of No Regrets (Metro, American Feature Film & Bluebird Photoplays); Illustrated Current News: and Hudris Film Co. There is also a letter from Arthur Blanchard of the Blanchard Theatre "To Our Patrons" - announcing the appearance of the Grand Opera Artists from the Boston Opera House listing the performers.

---