Oppenheimer 70mm IMAX Film Cell Strips IMAX WEEK 2-3 Rare & Original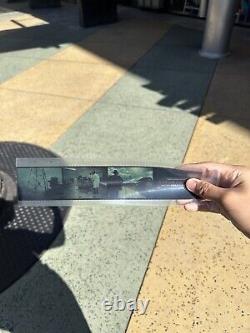 This Oppenheimer 70mm IMAX Film Cell Strip is a rare and original piece of entertainment memorabilia. It is a perfect addition to any movie memorabilia collection, especially for fans of IMAX films. The film cell strip is unmounted and features scenes from the film.
It is an original piece, not a reproduction. This item is perfect for collectors and enthusiasts who appreciate the artistry and history of film. Add it to your collection today.

---