THREE STOOGES PROP WWI trench shovel COLUMBIA STUDIOS authenticated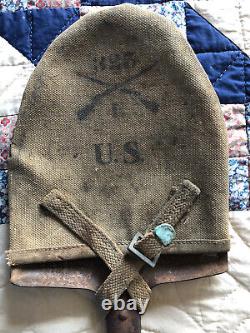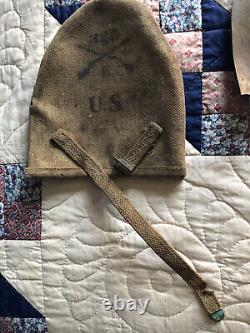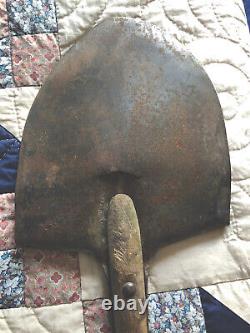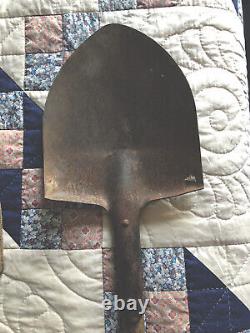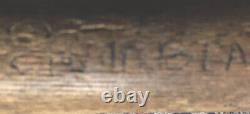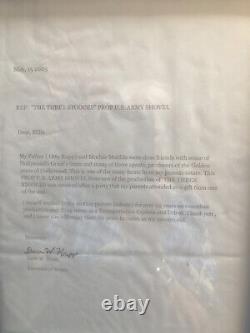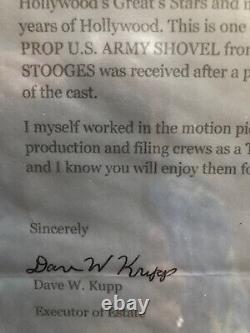 A WWI 1917 trench shovel prop used in Three Stooges films. Please closely examine the photos.
The cover & shovel are in good condition, considering their age. They've been used & show wear. Again, please study the pictures to see the details. The shovel head, itself, has a small split, as shown, above where the wood handle ends from coming in contact with Curly's head, perhaps???
But the roughly carved COLUMBIA on the handle & documentation far outweigh this flaw. It's 22" long and the blade is 7" wide at its widest point.
A brief moment in, "The Three Missing Links". Shows a fellow entering a tent with his arms full, carrying shovels. It might be more visible in other Three Stooges films. There were 200 Three Stooges films by Columbia, alone! The letter & other documents are protected/preserved in acid free page protectors.
Thank you & take care!

---