Elizabeth Montgomery Owned & Worn 1970's Knit Mini-Dress Bewitched Era Costumer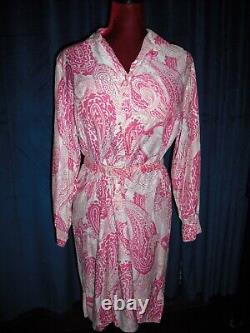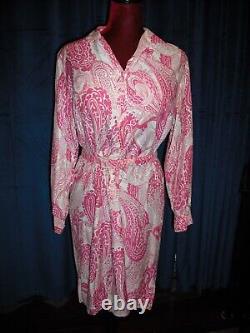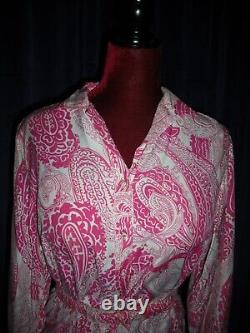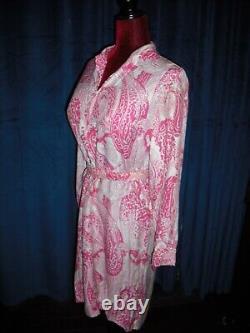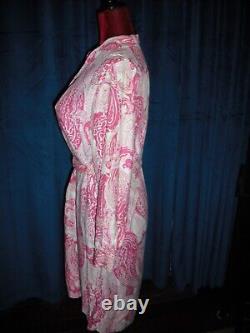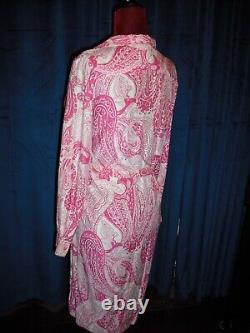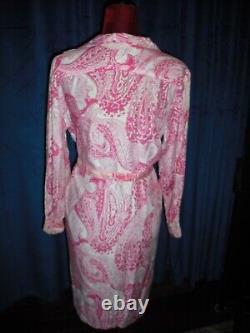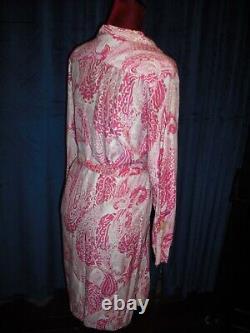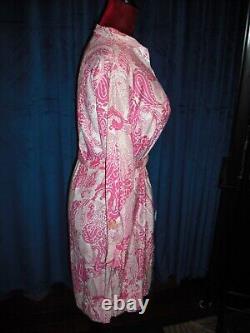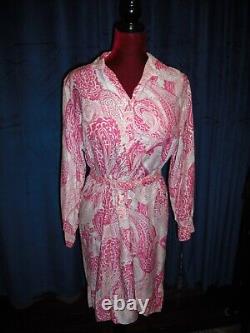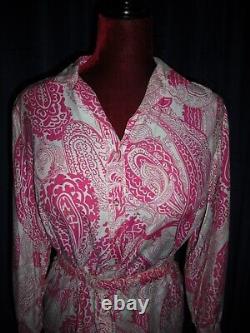 This is a very nice condition 1970's pink and white print mini length dress with belt tie owned and worn by Legendary Actress Elizabeth Montgomery. It is in very good condition for the age and is a small size like a 6. This item is from the pers. Onal collection of late costumer and wardrobe man Kent Warner.
He is best known for liberating the ruby slippers from the 1970 MGM Costume and Prop Sale. The winner of this item will receive a typed letter signed in ink on typewriter paper stating how he worked in the industry and met and became close friends with "Liz" who gave him this item to add to his collection. The letter has been signed & notarized. This is a beautiful item from a One of the Most Beloved TV Icons, Don't Miss it! (March 8, 1943 - April 25, 1984, age: 41 years) was a costume designer, best known for acquiring the ruby slippers from the film.
He is known to have found four pairs used in the film, (of five pairs that have surfaced). These ruby slippers were later stolen from the JG Museum near Garland's birthplace in Minnesota. Sometime between August 27-28, 2005. Speculation persists that it was an inside job as the alarms did not sound.

---