Field of Dreams Baseball Game used Movie Map Shoeless Joe Dyersville Iowa Film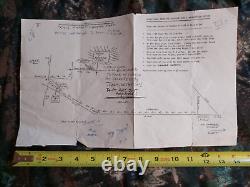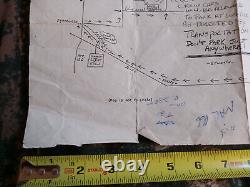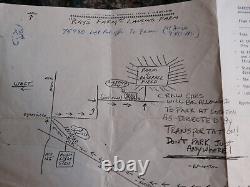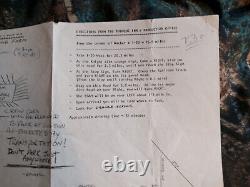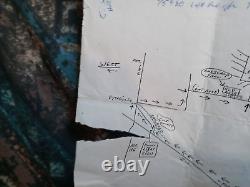 Please check my other auctions for unique Field of Dreams items from the set including a cast/crew photo exclusive to those who worked on the film and last shot registration form/ticket and more! All items come from a Field of Dreams crew member's collection that will include a hand written letter of authenticity from the crew member. 100% authentic from time of filming as you are purchasing this directly from the crew member. Field of Dreams was released by Universal Pictures and was nominated for a Best Picture Academy Award.
One original vintage Field of Dreams production map, used on location in 1988, that was handed out to each cast/crew member who had to drive to the location (as not everyone drove) many cast/crew went in group vans or cars. This was never available to the public. And most were tossed into the garbage after the first couple of drives to the farm as people knew how to get there by then.
Map has June 11 date hand written in pen on it making it from very early on in filming for Field of Dreams (likely from first 12 days of filming - as June 23, 1988 was Day 24 of shooting). Map is marked "Ray's Farm Lansing Farm" and has driving directions from The Dubuque Inn hotel where the crew and extras were house/ and from the production office in Dubuque Iowa to the farm / baseball field in Dyersville Iowa. Has original pen marks / writing on it from production with wear and tear including not quite a 3 tear on the left side. Back of map which is NOT PICTURED has pen writing concerning film director Tony Scott (best known for Top Gun).
Measures roughly 13 3/4" x 8 1/2" with creasing and fold lines from original production use in 1988.

---