Framed Batman Poster, Minimal Dark Knight Superhero Wall Art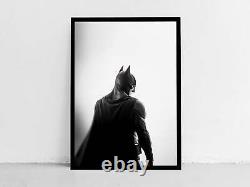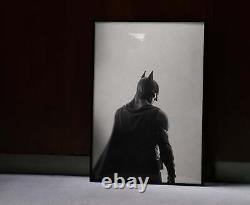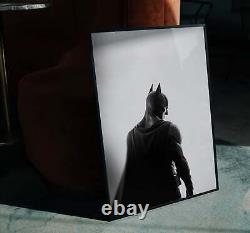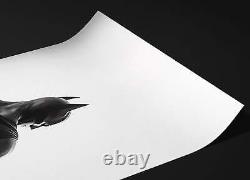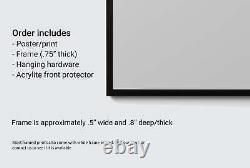 One of the coolest superhero posters you will ever see, this Framed Black and White Batman Photo Poster is a stunning piece of wall art that features the iconic Batman in a monochromatic color scheme, adding a touch of timeless elegance to any space. This framed print is perfect for anybody who needs some awesome movie poster in their space, loves bat man, the Dark Knight movies, or vintage and minimal movie memorabilia in general. Awesome wall art for Batman, comic book, and superhero lovers.
This piece of wall art was created to be a great design for any occasion or space you may have. Some of the most common uses for these movie posters include. Movie posters for your basement. Beautiful movie decorations for your theater room. Spicing up your office with your favorite movie posters.
The perfect gift for B. Atman, Christian Bale, the Dark Knight, movie lovers. Our posters are designed and printed in the United States. Batman movie poster sizes and dimensions. This awesome piece of memorabilia from DC Comics' favorite superhero, Batman, comes in sizes.
Poster and frame quality and paper specs. Premium matte paper with museum-quality texture and finish. (1.9 cm) thick frame from renewable forests.
Paper thickness: 10.3 mil (0.26 mm).

---