The Hunt for Red October movie memorabilia collectibles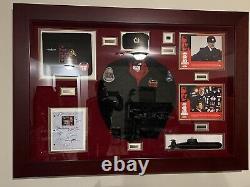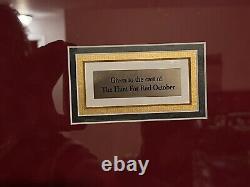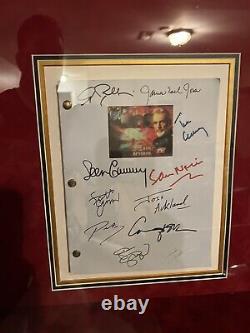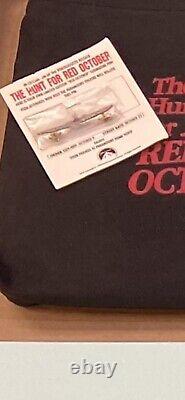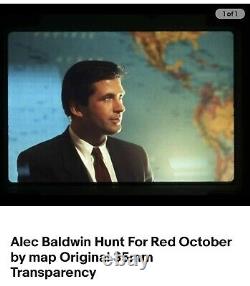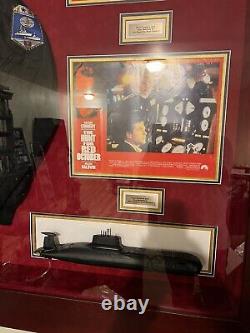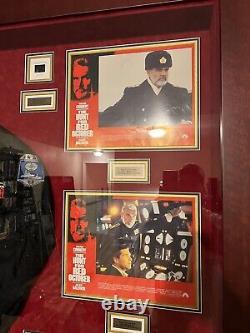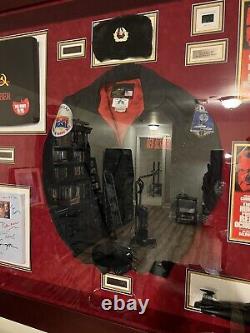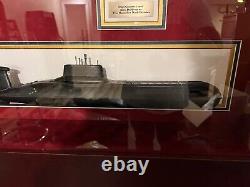 The Hunt For Red October movie memorabilia display. Whether you want to express your taste, refine your home or own investment pieces these items are expertly authenticated and curated collections.
The Original art display is beautifully done in deep brown mahogany with a red velvet background. The Red October comes with the script signed by all the actors as well as the script pouch belonging to Sean Connery.
The Hunt is on On Button and the small sub given to Video Renters House in preparation for the release of the film to video. The Jacke t given to cast member working on the film and a 35mm Transparency of Alec Baldwin as Jack Ryan. As well as the Revell model of the Red October herself. A must have for any Red October fan or Sean Connery Fan.

---