THE STANDARD October 1926, Vol 4, No. 9 (Standard Casting Directory) Original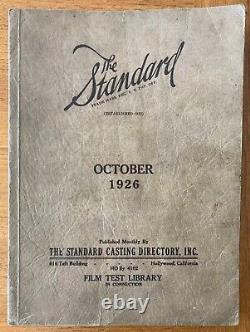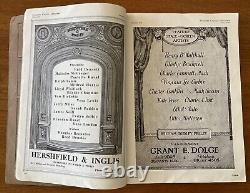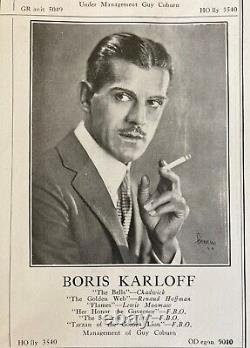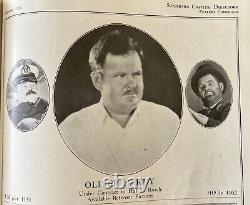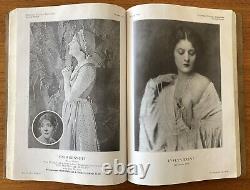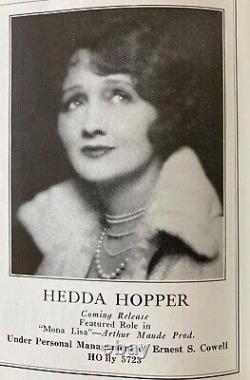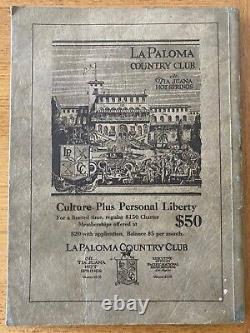 THE STANDARD: October 1926, Vol 4, No. 9 (Standard Casting Directory) Original. All pages securely fastened, no writing, torn or dogeared pages. Description : Standard Casting Directories, the illustrated monthly casting directory features photos and contact information for Hollywood actors and actresses.
The actors are divided into categories like leading men, heavy men, feature comedians, leading women, etc. Most just get a line listing, while others get either a quarter page or a full page and we assume the actors paid for those illustrated quarter or full pages! In the 1920s and 1930s, these directories were filled with lots of full-page ads, as apparently many actors considered this a vital part of getting jobs. You rarely saw ads from major stars in their prime, but you often saw ads from major stars at the start of their career, or from later in their career, when they were trying to "hang on"!
This copy is an original printing and is a fascinating piece of Hollywood memorabilia from the silent movie era! Pork-Chop-Music does not impose nor has any control over these charges. These charges are normally collected when you pick the item up. The scans/photos shown are of the actual item being offered.
Any questions regarding this item?

---