THE TERMINATOR 1/1 LIFESIZE STATUE life size Figure screen used prop hot toys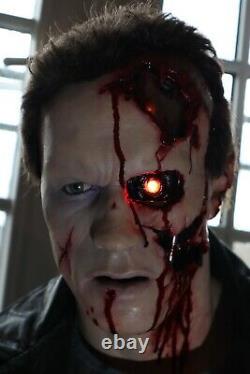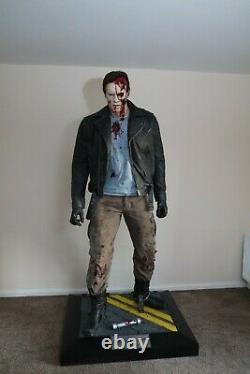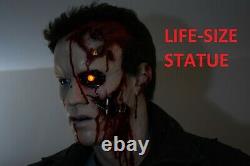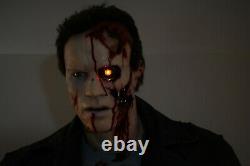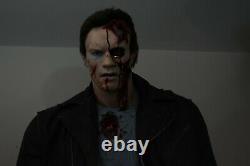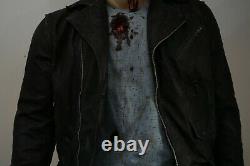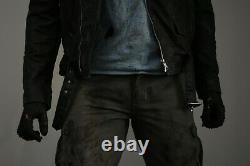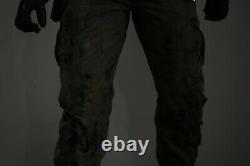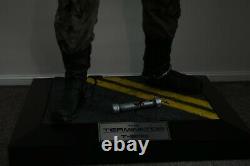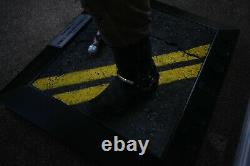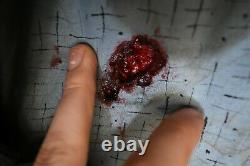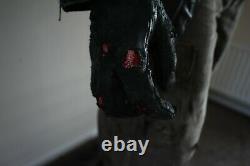 === I ACCEPT ALL TYPES OF PAYMENTS ===. JUST CONTACT ME I'll SEND YOU MORE. There is no other statue like this in existence!! No company in the world makes them. This statue was carefully handcrafted over hundreds of hours to ensure that every single detail was true to life.
The Terminator 1:1 Scale LIFE-SIZE Statue. This is a one of a kind life size Approximately 6'2 tall Terminator statue that also comes with a custom made base. The Terminator (Arnold Schwarzenegger) was made from the highest quality materials available. This is The Terminator 1:1 Scale -Full Scale/LIFE-SIZE----TERMINATOR (1984) statue constructed in a pose from Truck Chase Scene in which it is dragging its leg that got damaged.
This piece is made, with incredible attention to detail to look just like in the 1984 Terminator film. The human eye is of the highest quality orthopedic glass, every single small vein visible just like a real human eye. This statue comes with original bust that was cast from.
Stan Winston's SCREEN USED. It also features real hair including eyelashes, rotting flesh effects etc.
Moreover, sweat effects were added to make his skin look even more realistic and human like just like in the film. The Terminator's robotic endo-eye, together with his entire endoskull, looks battle damaged specifically as seen in the scene when he gets run over by the truck.
This ENDO-EYE features a built in lens which resembles the CAMERA , GORE, and BLOOD like effects as seen in the TERMINATOR film. The Terminators ENDO-EYE/ skull, jaw, chest piece are chrome plated (COLD to TOUCH).
The hands were carefully crafted and this attention to detail. The Terminator wears a custom made deerskin leather gloves, which are torn, with blood dripping down the knuckles just like in the movie. This Terminator statue comes with 100% screen accurate gloves, Police Grade Black Leather Motorcycle jacket and pants, along with a shirt that features shotgun blast wounds and blood/gore effects. The motorcycle boots are 100% screen accurate.
The display base features a powerful custom made speaker system that PLAYS 26 tracks of music. You can use the touch screen control on the back of the base or an infrared remote control to adjust any or all of the speakers and sub-woofers. Y ou can choose between two or six channels along with the standard on/off, mute, play/pause, track selection, 0-9 buttons, sleep/repeat and volume controls plus much more.... All built into the display base.
This sound equipment thoroughly transforms this from a mere statue to a clear work of art honouring the Terminator. You have full control of The Terminator Statue. The top side of the display base features asphalt as seen during the final "Truck Chase" scene. An exact metal bomb (not a real bomb) , as the one used in the movie, is also included to accentuate the base. More photos and details are available upon request.
The item "THE TERMINATOR 1/1 LIFESIZE STATUE life size Figure screen used prop hot toys" is in sale since Wednesday, August 25, 2021. This item is in the category "Entertainment Memorabilia\Movie Memorabilia\Props\Originals".
The seller is "uk2015_rusz" and is located in Los Angeles, California. This item can be shipped worldwide.

---